1 Product Introduction
WINDOWS system industrial touch all-in-one computers are mostly suitable for automated high-end human-machine interface operating platforms. The casing is designed with an aluminum alloy/sheet metal structure. The front panel of the aluminum alloy industrial tablet computer uses a high-standard LCD screen and touch screen to fit seamlessly. It complies with IP65 dustproof and waterproof standards and has the advantages of low power consumption, high integration, good stability, complete communication I/O, easy installation, beautiful appearance, thin and light, and takes up little space. This product adopts panel embedded installation, making installation and maintenance very convenient. .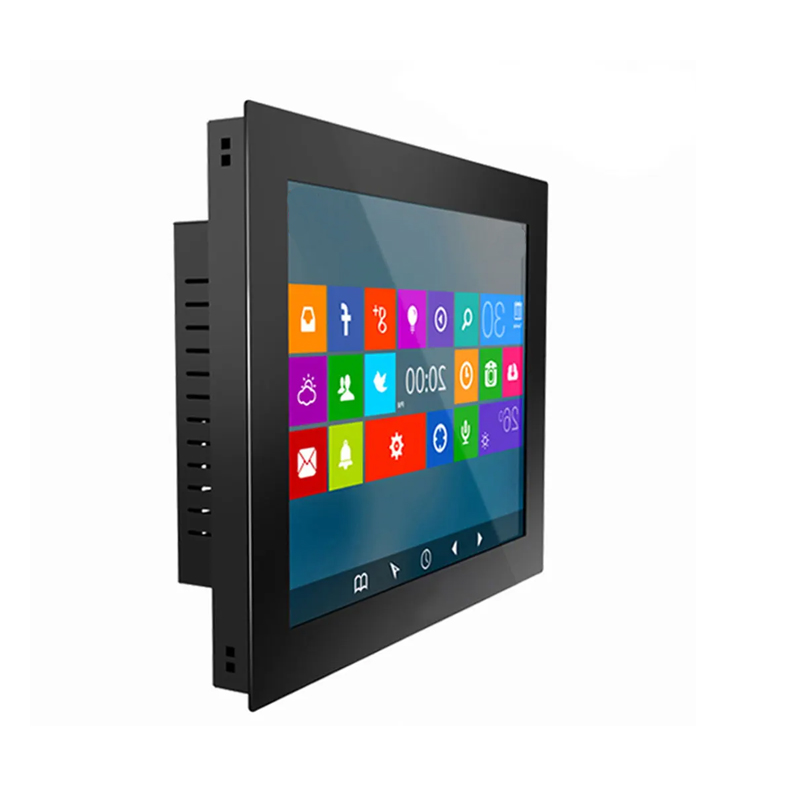 2 Product Features
1,It realizes Human-Machine Interaction and various personalized needs through APP
2,It supports multiple networking methods such as WIFI/4G/Ethernet, which can realize remote data transmission and cloud interconnection;
3,Multiple interfaces, supporting multiple RS232, RS485 and other different serial port communications to achieve communication with external devices;
4,It supports voice and video playback;;
5,It supports video advertising playback and improve operating income;
6,It's easy to install with industrial embedded design;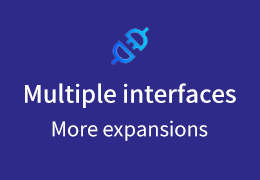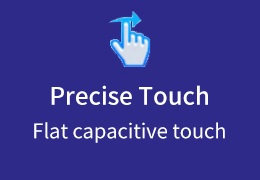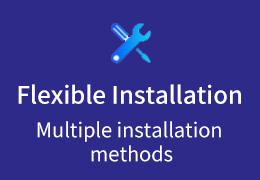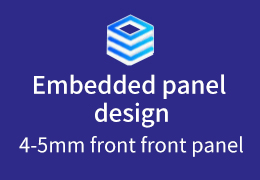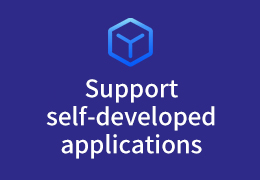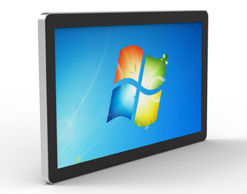 3 Product Pictures
3.1 Overall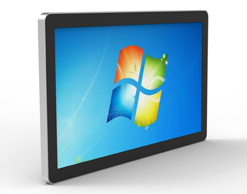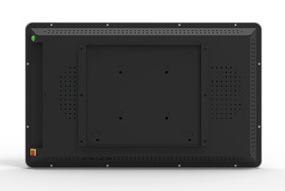 3.2 Interface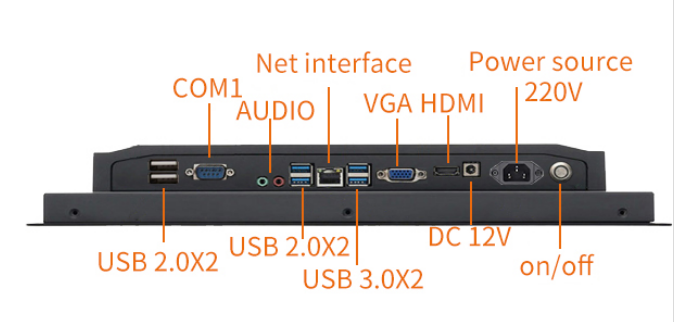 3.3 Structure Diagram
4 Product Specifications
4.1 LCD specs
Items

Specs

Marks

Size

15.6寸

Screen ratio: 16:9

Resolution

1920*1080

Color Depth

16.7M

-

Active Area

344.16(L)* 193.59(W) mm

-

Brightness

300 -600n it

Adjustable

LCD Lifetime

50000Hrs

LED

Viewing Direction(CR>10)

IPS

85/85/85/85 (Typ.)

Touch

Capacitive Touch

10point

Input

Handwriting

or capacitive pen

Lifetime

Single Point Touch≥50 million times

Response Time

8ms

Outline Dimensions

375.2L)* 224.20(W) mm
4.2 Hardware Specs
Main Hardware Indicators

CPU

Intel I3-2/I5-2/I7-2/I3-3/I5-3/I7-3

RAM

2GB/4GB/8GB DDR3

ROM

64GB/128GB/256GB/512GB

System

Windows 10,Windows 8,Windows 7,Windows XP,Linux

Video

H.265 , H.264 VP8, MAV , WMV , AVS , H.263 , MPEG4 1080P/2160P Multiple video decoding

Picture

JPG BMP PNG rotate/slideshow/Picture Enlargement

Internet

4G、Ethernet、WIFI、Support peripheral expansion

Resolution

1080P

RTC Time

yes

Timer Switch

yes

System upgrade

SD card/Laptop
5 Interfaces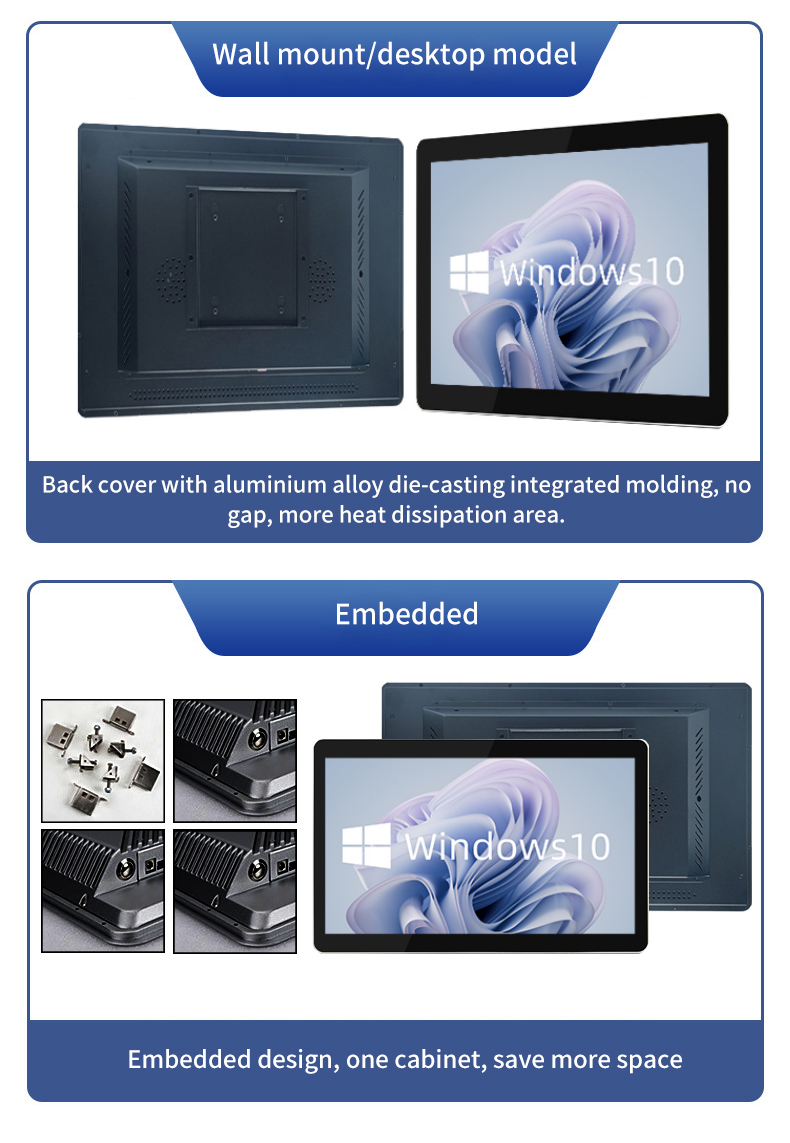 6 Reliability Specs
Reliability Specs

Operate Temp

-20°C~70°C

Storage Temp

- 30°C~80°C

Humidity

Humidity: 90% ,Temp:50℃

Vibration Protection

10Hz-50Hz-10Hz,Amplitude 1.5mm,X、Y、Z each 3H

Certificate

CCC/CE/FCC/EMC/CB/ROHS

Hardness level

IP65
7.2 Care and Maintenance
1.The power cord must be in good contact to avoid loosening, sparking, and voltage fluctuations.
2.To shut down the machine, please close the current program and click "Start" - "Shutdown" in sequence. After no signal is displayed, turn off the AC power switch.
3.If you need to turn on the machine again after pressing the power switch to shut it down, wait at least 5 seconds before operating. The switch on the machine body will cause certain damage to the machine and affect its service life. Please avoid frequent turning on and off the machine.
4.If it is not used for a long time after shutdown, it is best to cut off the external main power supply (turn off the power socket and pull out the power plug).
5.During thunderstorms, it is recommended not to use the machine, and it is best to unplug the power cord and network cable to prevent lightning strikes.
6.After using external storage devices such as USB flash drives and mobile hard disks, please follow the correct operating procedures to exit the device and then unplug it.
7.If you are not absolutely sure, please do not add, delete, or change computer system files and settings at will.
8.Do not use third-party software to repair the system without special needs or absolute certainty.
9.When cleaning the machine, please unplug the power plug first, then apply cleaning fluid to a soft cloth and then wipe it. Pay special attention not to use a too wet rag to allow water to enter the machine.
10.If the light is too bright, even direct light, on the one hand, it will affect the visual communication of the touch all-in-one machine, on the other hand, the direct light will damage the electronic components of the screen.
11.The humidity of the environment where the machine is located should be suitable. If the electronic equipment is too humid, it will affect the circuit condition and cause problems.
important notes:
01. Do not place the machine in an unstable or prone to falling location。
02. Avoid exposing the machine to sunlight and other heat sources.
03. In thunderstorm weather(especially when there is lightning), please unplug the power plug and antenna plug.
04. Please place the power cord in a location where people cannot trip over it and do not cover it with any debris.
05. Before you power the device, please confirm whether the power supply voltage meets the device requirements.
06. Please do not overload the power socket to avoid fire or electric shock.
07. For equipment that uses a power cord, there must be an easily accessible electrical outlet near the equipment.
08. Before cleaning the device, unplug the power cord from the outlet and wipe the monitor with a dry, soft cloth.
09. Please avoid chipping, rusting, and damage to products or components (such as casings, LED screens, interfaces, components, circuits, etc.) caused by insect bites or intrusion of foreign objects.
10. Avoid touch or exposure to inappropriate temperatures, solvents, acids, alkalis, water immersion or humid environments.。
11. Please do not let any liquid flow or splash into the device, so as not to cause short circuit or fire.
12. Please do not open the device by organizations or personnel not authorized by our company.
13. If the device will not be used for a long time, please unplug the power plug.
14. In order to avoid unnecessary damage to the product caused by frequent power on and off, you should wait at least 30 seconds after shutting down the power before turning it on.
15. Before connecting or unplugging any signal lines, make sure all power cords have been unplugged in advance.
16. Ensure good heat dissipation and ventilation of the system.
17. Please install it at a suitable location under the guidance of professionals.
8,Packing Details